Welcome to my interactive portfolio! Let's see what I've been up to...
Viewing more information about Project Apex (website).
This site was created for a special interests group.
Sample images (click to enlarge):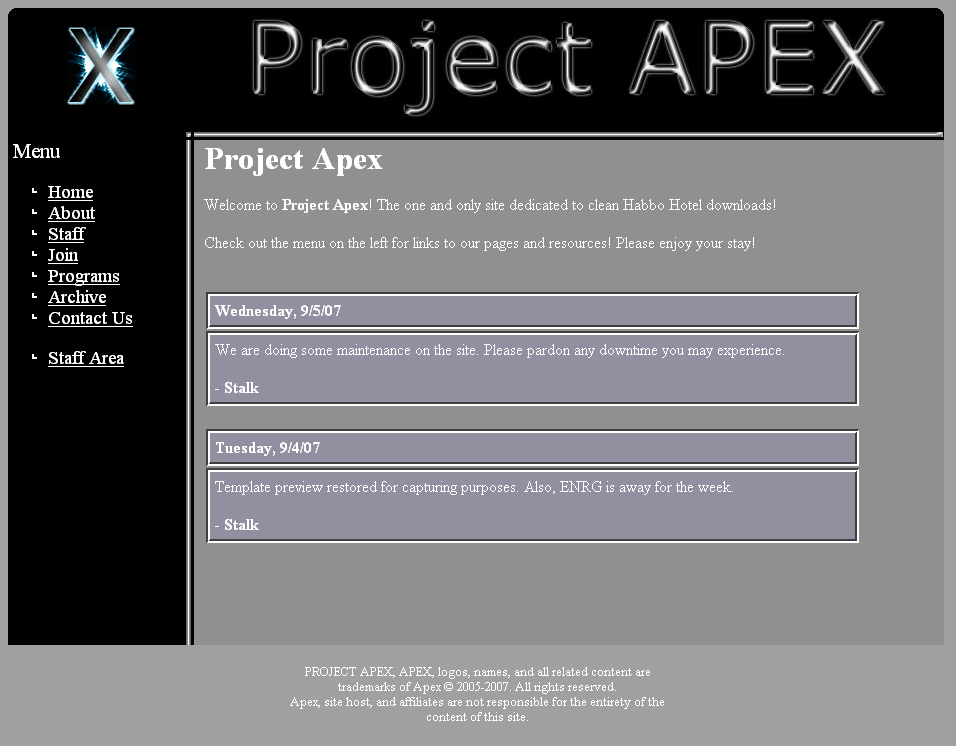 Summary:
Project Apex was a hub website, providing download links persuant to the group's in-game purposes. For the ease of management and addition of new resources, all pages were dynamically generated by PHP reading from a MySQL database.